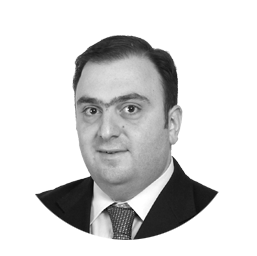 Managing partner
Tajikistan
Experience
Gurgen Hakobyan is the Managing Partner of Grant Thornton Tajikistan. His professional career with Grant Thornton commenced in 1999. Since 2007 has managed a large number of advisory assignments in CIS, particularly in Tajikistan, which, has resulted in establishment of a member firm in the country in 2010.
Undertaking management of the company, Gurgen has established and maintains robust working relationships with people, clients and the community. Having substantial experience in management and advisory practice, Gurgen has succeeded in building of a firm with combination of experience and skills that offer true scale, excellent service and effective relationships to deliver added-value to your business.
In 2014 Gurgen was also appointed as Regional head for CIS region, Grant Thornton International, with responsibility for supporting development of Grant Thornton firms across the CIS region.
Memberships
Member of the Chartered Institute of Marketing
Expertise covers
Gurgen has vast experience in managing complex, cross-border client assignments in Tajikistan and across the region. He specialises in advisory services, with areas of expertise covering corporate finance, transaction support, lead advisory, recovery and reorganization, management consulting and company management.
Throughout his career with Grant Thornton Gurgen has led large-scale assignments for clients in public sector, including such IFIs as the World Bank, ADB, EBRD, UN and others, as well as private sector, from such industries as financial services, telecommunications, energy, agriculture, food and beverage production, wholesale trade/distribution, IT, tourism, transport, hospitality, mining and others.
Qualifications
Gurgen holds Master's degree in Business Administration from the American University of Armenia.